Could your kitchen use an upgrade? Jack Ward & Sons Plumbing Company provides Nashville kitchen remodel services for homeowners in the area. Whether you'd like to swap out your cabinets for something more modern or begin a full kitchen remodel, we'd love to give you the space of your dreams. Contact us today! We'll gladly visit your home on your schedule and provide you with a free quote for your Nashville kitchen remodel.
Nashville Kitchen Remodel Services
When you work with our local contractors, you are fully taken care of, listened to, and understood. We will work with you closely to ensure every detail is taken care of, or if you'd rather let us take control, we can do that too. Our local kitchen remodeling services include:
Countertop replacement

Island installation

Cabinet installation

Kitchen plumbing installation or

plumbing remodel

Painting

Appliance installation

Floor replacement
We will also help you determine the best appliance and design options to meet your budget and your style preferences. Whether you prefer a modern, farmhouse, or classic kitchen look, our kitchen remodelers will navigate you through the renovation process and help you select the cabinets, countertops, flooring, and more that you love.
Affordable Kitchen Remodel with Kitchen Plumbing Installation
Aside from making sure your kitchen looks amazing, our local plumbing contractors can also take care of things behind the scenes with affordable kitchen plumbing services. With all of your new appliances, it can be beneficial to invest in a plumbing remodel to ensure that your new gadgets last as long as possible. At Jack Ward & Sons Plumbing Company, we've been providing Nashville plumbing services since 1947 so you can count on us to take care of all your kitchen plumbing needs.
Kitchen Remodeling Contractors Near You in Nashville
No matter your budget or remodeling needs, our local kitchen remodeling contractors will work with you to make sure all your boxes are checked. We can't wait to renovate your kitchen and bring all your ideas to life. Get in touch with our team today to schedule your free consultation and start the process!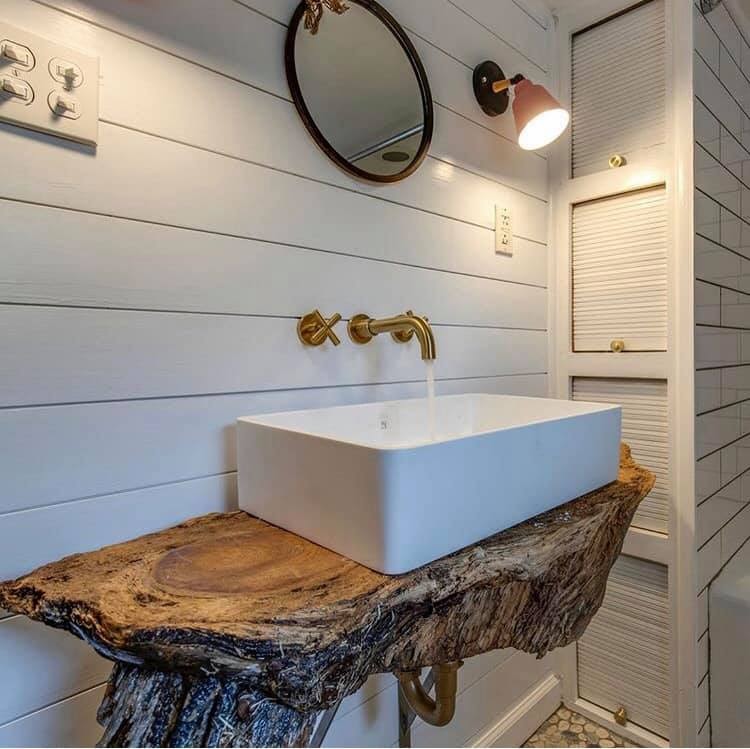 Bathroom Remodeling Contractors
Jack Ward & Sons Plumbing Company offers full bathroom remodeling services. We can do everything from cosmetic changes, such as updating tile, paint, and fixtures, to complete remodels with appliance and plumbing installation. We'd love to visit your home and provide you with a free consultation. Schedule yours today!
Are You Planning A Bathroom Remodel in Nashville?
Our team not only provides expert plumbing services, but we're also plumbers that remodel bathrooms. Whether you want to know how to renovate your bathroom on a budget or you're ready for a complete upgrade, let us help you bring your dream bathroom to fruition. We serve residents in the greater Nashville area and follow all code requirements. When you hire our local bathroom contractors, you can have peace of mind and enjoy your new bathroom without stress.
Affordable Bathroom Remodeling and Plumbing Installation
There are many details and options to consider when remodeling your bathroom, but we can help you determine which options will fall into your budget and style preferences. We provide:
Bathroom sink installation

Bathroom vanity plumbing and installation

Shower and bathtub installation

Tile replacement

Painting

Bathroom fixture and hardware updates
If you're interested in updating your appliances, such as installing his and hers sinks, a modern glass door shower, an energy-efficient toilet, or a sparkling, new tub, you may also consider upgrading your plumbing to keep your new fixtures running seamlessly. We are local pros in new construction and remodel plumbing so you can count on us to get the job done right.
Contact Our Local Bathroom Contractors Near You
With Jack Ward & Sons Plumbing Company, you will be taken care of and listened to through the entire bathroom remodeling process. Whether you want to work with us every step of the way or just want to hand us the reigns, we will follow your direction to make your Nashville bathroom dreams a reality. Contact us to schedule a free consultation. We'll visit your home and provide a quote at no cost to you.